We are aware that to be able to make the changes we want, it cannot be done alone. Therefore UGRG cooperates with various partners, both research institutions, government, industry, and educational institutions both at home and abroad. The list of studies and partners involved in UGRG studies is as follows:
Research Institute and Higher Education Partners
Balai Penelitian Teknologi Mineral – Lembaga Ilmu Pengetahuan Indonesia (BPTM-LIPI)
BATAN
Hokkaido University
Institut of Technology of Cambodia
Institut Teknologi Sepuluh Nopember
Kyushu University
Pusat Penelitian Geoteknologi Lembaga Ilmu Pengetahuan Indonesia
Pusat Penelitian Kimia Lembaga Ilmu Pengetahuan Indonesia
Pusat Sumber Daya Mineral Batubara dan Panas Bumi
RWTH Aachen University
Universitas Pembangunan Nasional "Veteran" Yogyakarta
Universitas Mulawarman
Universitas Surabaya (UBAYA)
University of New South Wales
Industry Partners
Bukit Energy Inc.
Central Sumatera Energy Inc.
Pertamina Geothermal Energy
PT Adaro Energy Tbk.
PT Aneka Gas Industri
PT Bukit Asam
PT Geo Dipa Energi Unit Dieng
PT Medco Energi Internasional
PT Pertamina
PT Pertamina EP
PT Pertamina Hulu Energi
PT Timah Tbk
PT Wahana Barata Mining
Senyiur CBM Inc.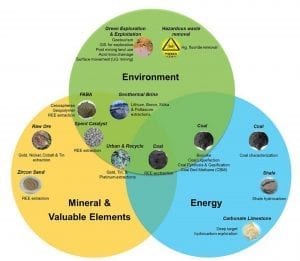 Figure 1. Research topics at UGRG FT UGM